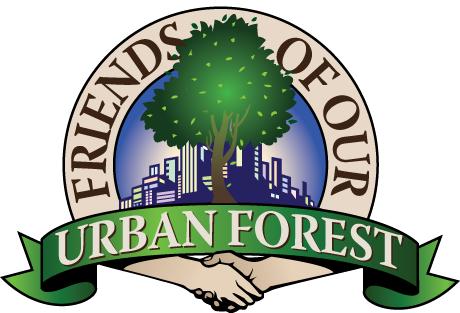 2017 Urban Forestry Awards Program Application
Nominations for the 2017 Friends of Our Urban Forest Awards Program are accepted electronically in a 5-step process. Please have all of your files ready and prepared in the proper format BEFORE you begin the online submission process. Starting and stopping during the process will result in an error and you will be required to start all over.
Steps for submitting your online award materials will be as follows:
Fill out the online application form, which is the first link you will be directed to once you click the "Start Here" button below. It requires the same information as the printed PDF application.
Upload your 3-page summary. This can be saved in a Word document,Text document or PDF. File extensions that will be accepted include: .doc, .docx, .txt, .pdf and .wpd. Example: NameOfProjectSummary.docx
Upload 3 support photos. These should be saved with the extension of .jpg and the TOTAL size of all 3 files cannot total over 8 megabytes. Example: NameOfProjectPhoto1.jpg, NameOfProjectPhoto2.jpg and NameOfProjectPhoto3.jpg. The files must have 3 different names or they will overwrite one another.
Upload additional support materials. This can be up to 12 separate files, or, if you have the capability of compressing or zipping the files into one file (.zip), this is also accepted. The TOTAL size of all files cannot total over 8 megabytes. All file extensions listed in steps 2 and 3 will be accepted. Example: NameOfProjectAdditional.zip You are not required to submit additional support materials.
Click the SEND button at the end of the application (step 5). If you exit out of the process prior to clicking the SEND button, your application will not be sent. You will arrive at a confirmation page if you have successfully completed the online application.
If you have any questions regarding the formatting of your files, please contact the Florida Urban Forestry Council.