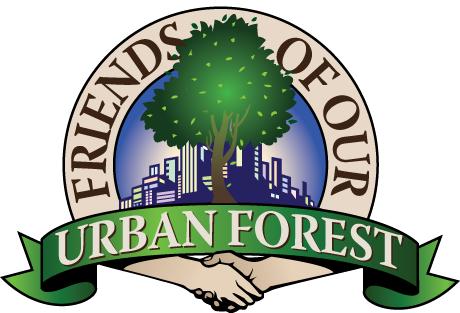 2018 Friends of Our Urban Forest Awards
Nominations for the 2018 Friends of Our Urban Forest Awards Program will be accepted later in the year. Please return for further information in July.
Nominations will be accepted in the following categories:
OUTSTANDING PROFESSIONAL
Recognition of a professional individual for his or her contribution to urban forestry activities and arboricultural practices. Nominees include municipal foresters, private arborists, utility arborists, growers, and educators.
OUTSTANDING TREE ADVOCATE OR TREE ADVOCACY GROUP
Recognition of an individual instrumental in organizing or motivating urban forestry activities within a community OR recognition of an organization stimulating landscape beautification, tree planting, maintenance, preservation and/ or public educational programs within their community. For the Outstanding Tree Advocate award, nominees can include community leaders, elected officials, exceptional volunteers, local nonprofit organizers, and concerned citizens. Nominees for the Tree Advocacy Group award can include tree boards, beautification committees, garden clubs, nonprofit organizations, youth groups, and homeowner associations.
OUTSTANDING PROJECT
Recognition of a residential, commercial or public project that demonstrates tree preservation, tree planting, tree maintenance, or environmentally-sound planning or design. Nominees should come from cities, developers, landscape architects, engineers, architects, planners, builders, arborists, and landscape contractors.
OUTSTANDING URBAN FORESTRY PROGRAM
Recognition of an individual, local government entity, boards or committees, youth groups, or homeowner associations who have demonstrated and organized urban forestry programs or activities within their community. These activities may include providing public education, establishing quality design and implementation of maintenance practices, tree planting, tree preservation, and tree ordinance development. Unique partnerships and citizen involvement are a component to instilling quality and meaningful community understanding of the urban forest. Consideration is given to community population and those currently active in the Tree City USA program.
LIFETIME ACHIEVEMENT AWARD
Recognition of an individual for their career-long distinguished service and dedication to the advancement of Urban Forestry.