Membership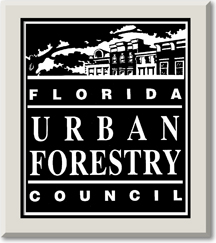 As a Council member you will receive the following:
The Council Quarterly newsletter packed with informative articles on tree care and current tree issues;
Notification of upcoming workshops and seminars;
New members will also receive a complimentary copy of our outstanding publication – "Selecting and Planting Trees for Florida's Urban Forest" (North, Central or South Florida version—depending on your region). This publication contains valuable tree care tips on locating, planting and caring for your trees. The publication opens out as a beautiful color poster identifying tree species appropriate for your area.
Most importantly though, your membership adds your voice with hundreds of other concerned Floridians who care about trees in our community and are working together for a tree-filled future!
If you wish to become a member of our organization, apply on line, or download a copy of our membership application, fill it out and mail to:
Florida Urban Forestry Council
Post Office Box 547993
Orlando, FL 32854-7993