Announcements:
Read the latest issue of

DONATIONS: If you would like to support the Florida Urban Forestry Council with a monetary donation, please click the donation button below. You may choose any amount you wish and do not have to have a PayPal® account to make a donation – simply follow the directions to pay with a credit card. The Florida Urban Forestry Council is a 501(c)(3) organization and your donation is tax deductible. Thank you for your support!
Show Others You Care!
Share your support by posting the image below on social media!
Invite your friends to join you in their giving plans!
Sponsors and Exhibitors
This is a great opportunity to showcase your company at this virtual conference.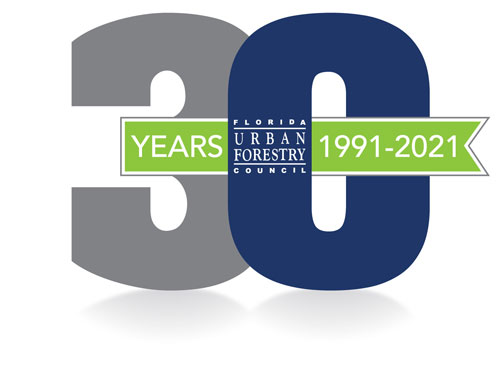 Thirty years ago, April 10, 1991, the FUFC put down roots in Florida.
Looking for grant opportunities? 
Check out the Alliance for Community Trees link and help your community grow, one tree at a time.
Try out this very user-friendly tool that provides useful tree information that anyone can access.
Tree Benefits Calculator
This video link shows how to measure your tree for the calculator: